The history of Red Rock Quilters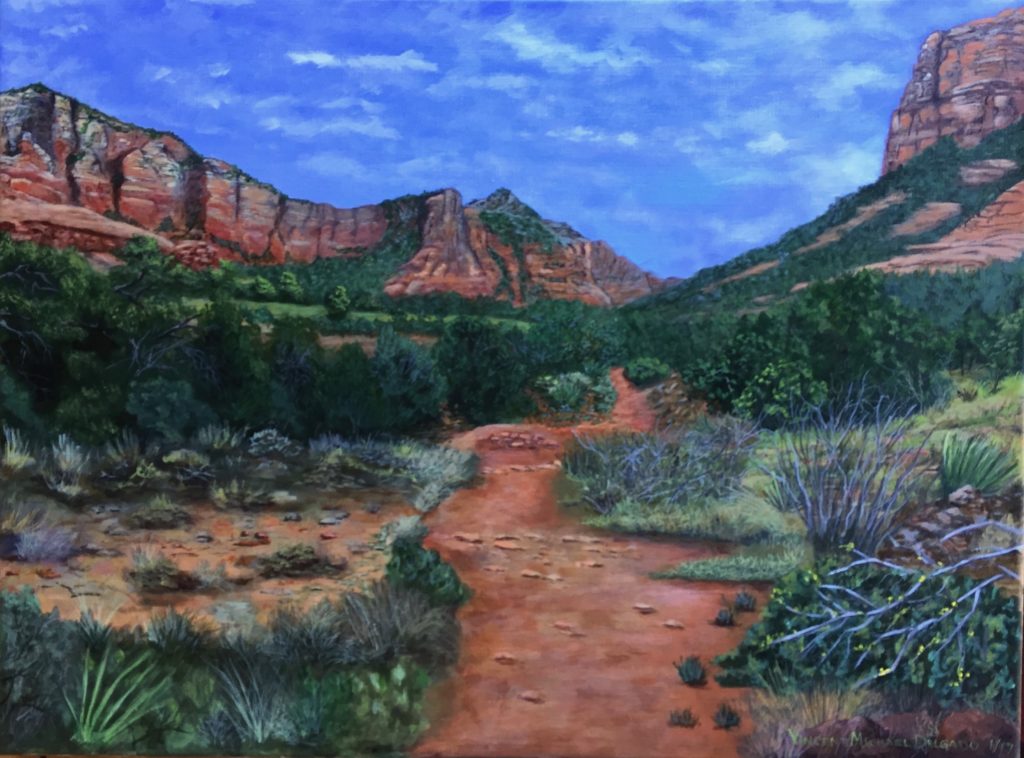 We have been "sharing and Caring" since April 12, 1986.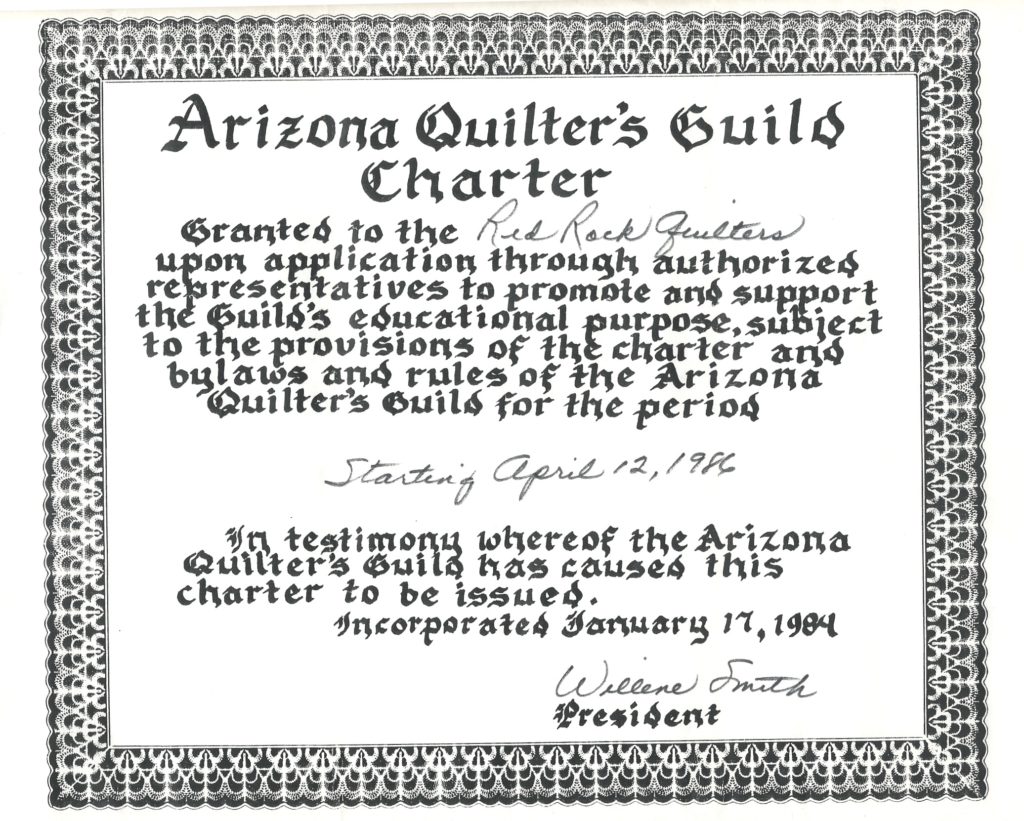 We celebrated our 30th anniversary in 2016.  To mark the special occasion, we held a contest to design a pin that was issued to all members that year.  Below is the winning design by our member Marcia.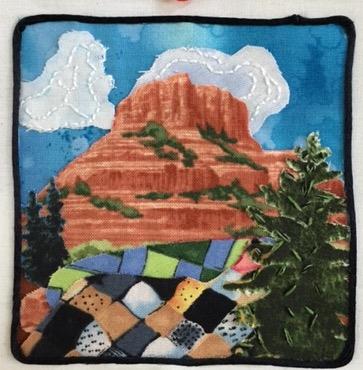 Marcia's original fabric design was joined with our motto of "sharing and caring" to create our 30th anniversary pin and the icon for our website.